Sustainability First
We prioritize sustainable materials and practices, ensuring our designs contribute to a greener, more sustainable future.
Giving Back
We make it our business to give back to planet earth. Trees are planted with every purchase from you.
Circular Packaging
We reuse cartons, stuffing and paper bags that we collect from our customers. Contact us to contribute too!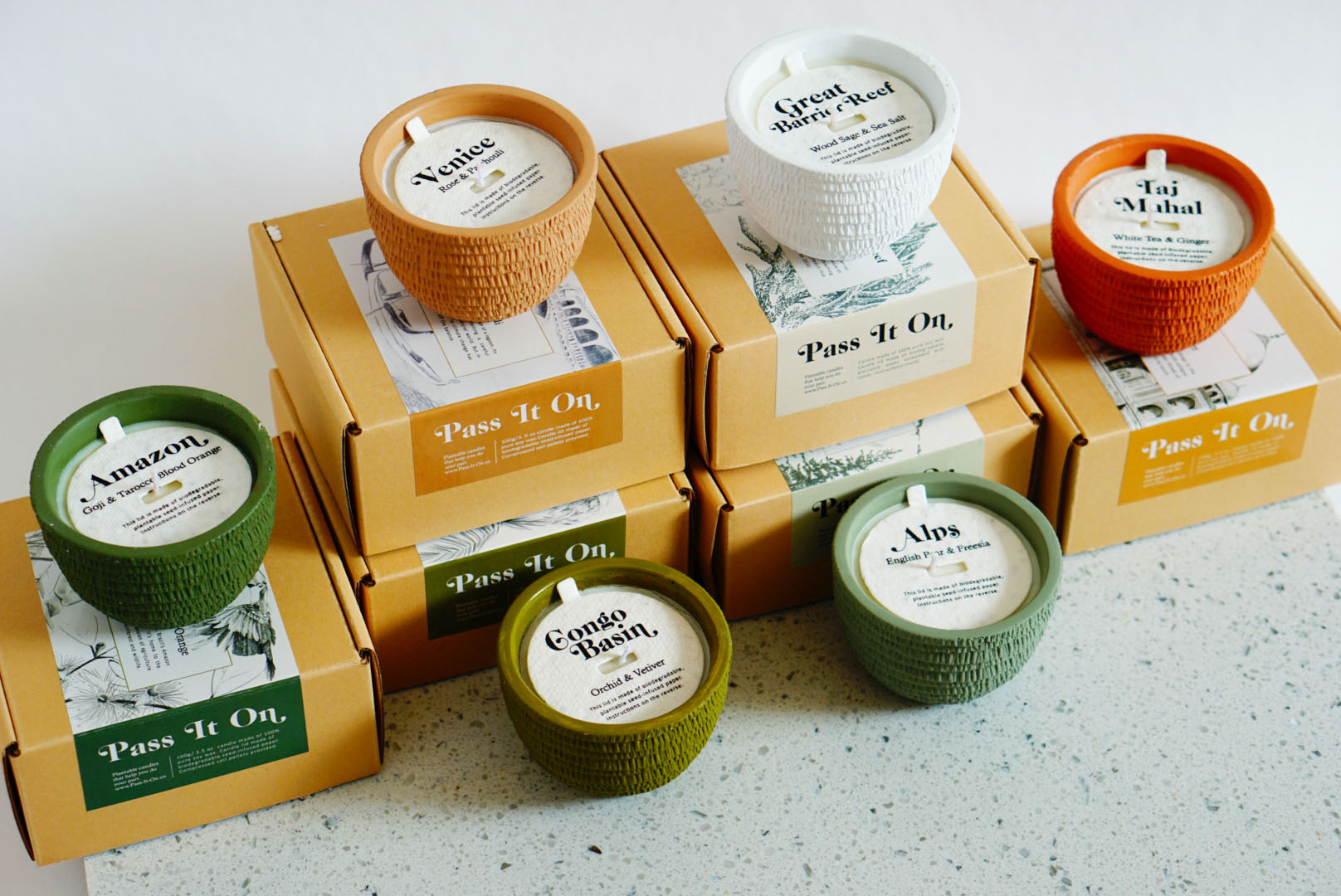 Iconic Destinations
Floral, earthy, spicy, our signature scents are inspired by iconic destinations around the world that are endangered due to climate change.
Ode To Spring
Refreshing and cheerful, our Ode To Spring scents pay tribute to the season of rebirth with fruity and sparkling notes.
Hope
Uplifting and calming, HOPE series was created to instill a sense of calm and positivity for a better tomorrow.
Products We Love
Build A Sustainable Home
As consumers we have so much power to change the world by just being careful in what we buy. Explore our selection of sustainable and ethically sourced goods to make the change.
Our Mission
To Make Sustainable Living a Necessity
Through beautiful yet environmentally responsible products, we want to encourage, empower and effect positive impacts on our planet and people.