GREEN-HOUSE organised by Pass It On® 
Welcome to our sustainable urban home
GREEN-HOUSE is Singapore's first and largest experiential shop-the-house retail event that invites visitors to discover a wide range of local sustainable home and lifestyle products, where each brand will be displayed into a setting of a home, with the intention to inspire living life sustainably.
8 — 9 July | 10am — 9pm
Castlery, Orchard Flagship
541 Orchard Rd, #02/03-02 Liat Towers, Singapore 238881
Free Admission
Over 60 local home and lifestyle brands
Discover sustainable alternatives all in one place, only at GREEN-HOUSE 2023!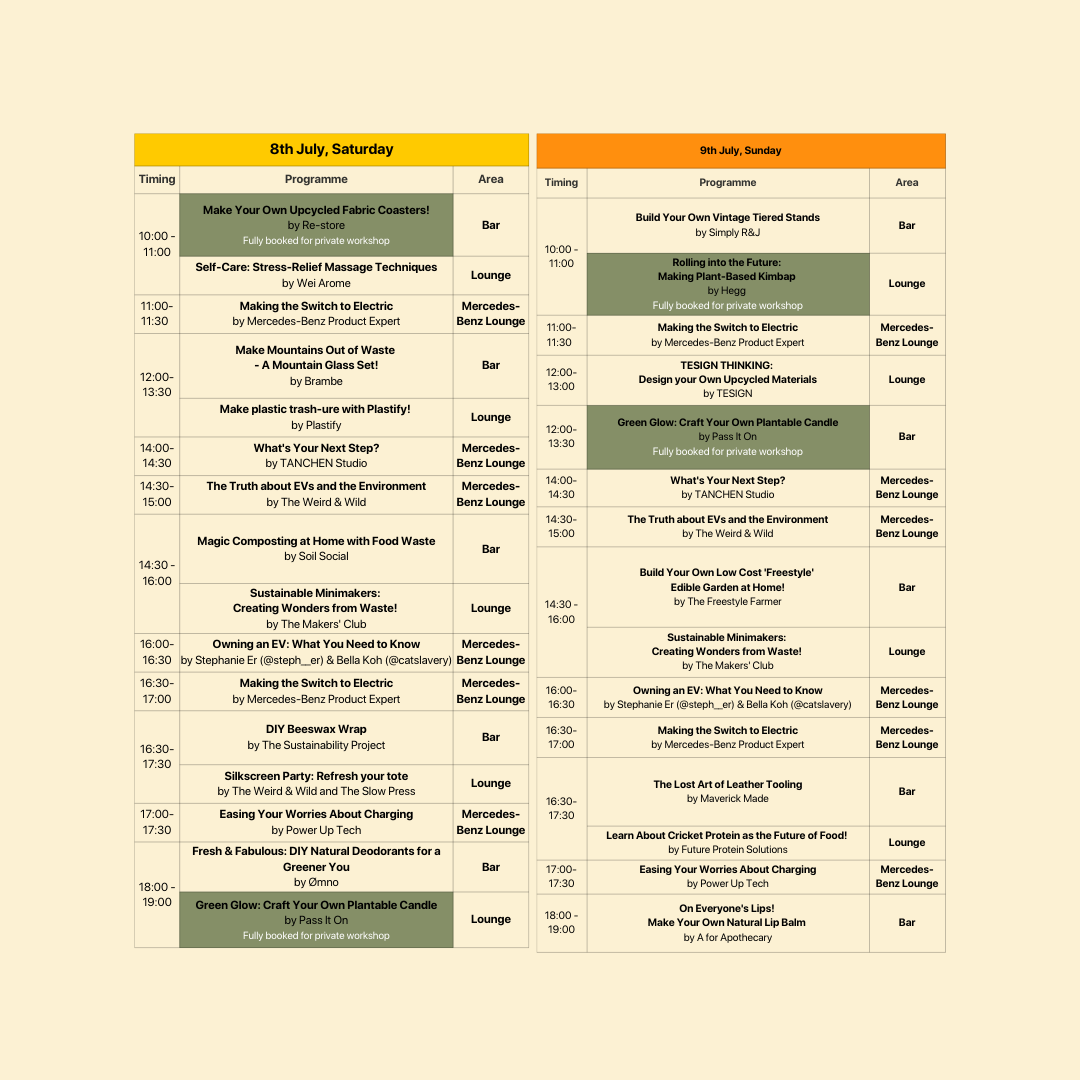 Sustainable living workshops
Learn how to upcycle, compost, mend and create useful items in line with a low-carbon-footprint lifestyle!
Exclusive Programme
This section doesn't currently include any content. Add content to this section using the sidebar.